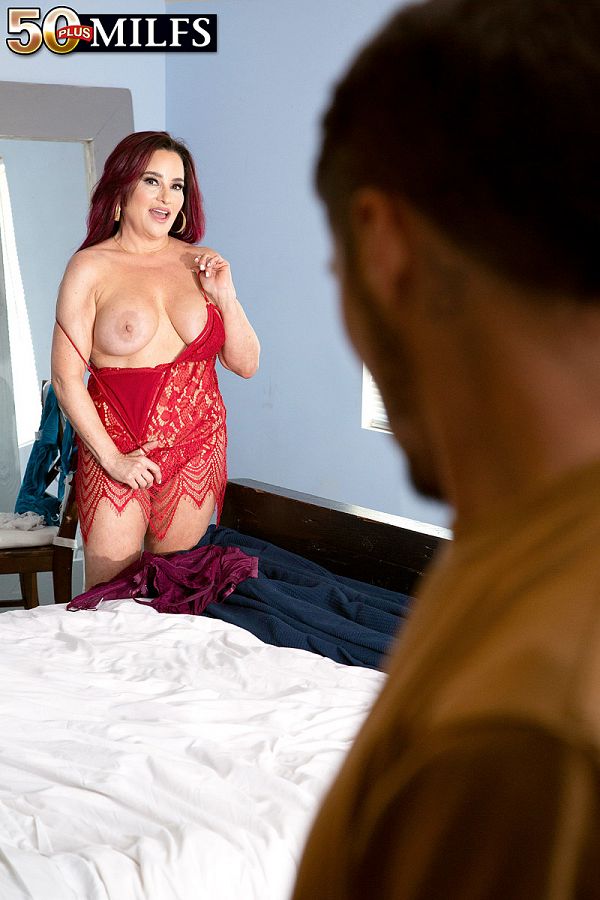 "My family and friends know that I'm a horndog and love to please," said Amanda Ryder, a 55-year-old wife and mom from San Francisco.

Yes, but does her daughter know that Amanda is fucking her boyfriend...her 24-year-old boyfriend, who spies on Mrs. Ryder while she's trying on lingerie, gets caught with his cock in his hand and ends up with his cock in her mouth, pussy and ass and his cum all over her face?

Well, what Amanda's daughter doesn't know can't hurt her, but it certainly can help us...help us jack off, that is.

And it can certainly help Amanda, who is one of the horniest women we've ever met. That's why she's here, having sex with a guy who's young enough to be her son. That's why she's a swinger who says, "My wildest times are when I participate in group sex and orgies. I don't care if it's a cock or a pussy, I'm going to savor it."

Amanda also said, "I am very fortunate that almost all of my sexual fantasies have been fulfilled." Almost. "I want to do a train line gangbang with 10 or more well-hung guys and maybe have a personal sex slave."

Any volunteers?

What sexually satisfies her best: "A big, thick cock that stretches out my pussy and leaves my ass wide open and gaping."

Her feelings about anal sex: "I'm totally into it, especially when I'm entered slowly until his big cock is balls deep. The pounding can begin!"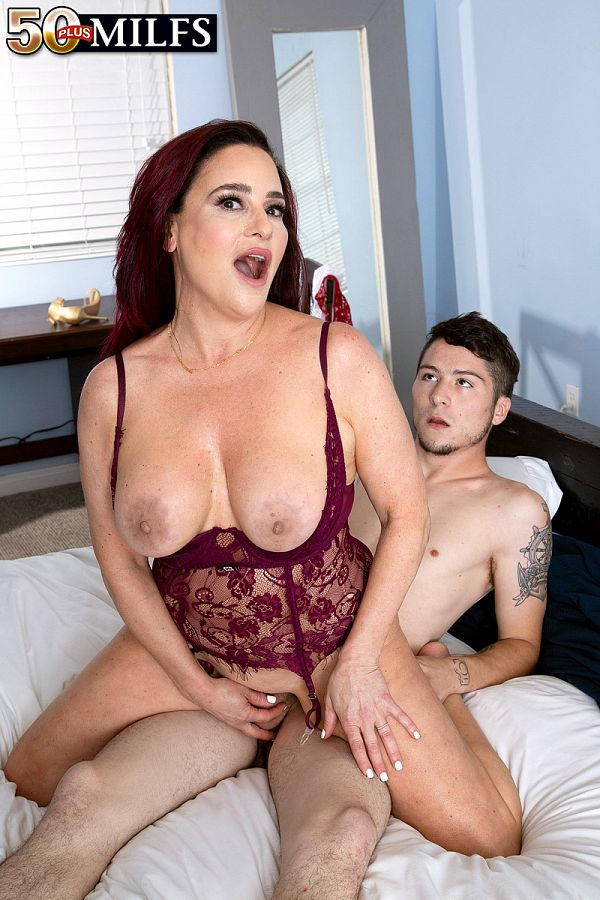 See More of Amanda Ryder at 50PLUSMILFS.COM!