Lexy wants to know what it's like to be kissed, so Kharlie doesn't waste any time locking lips with her friend and groping her tits. A stud walks in, creating the perfect situation for a little sexual exploration. Now Kharlie has a juicy pussy and a hard cock to play with. She shows Lexy the ropes, giving her virginal friend her first taste of pussy and her first experience with a real live dick.

We see cock worshipping at its finest as both girls lick and suck Tony's rod at the same time. Lexy moans into Kharlie's pussy as she gets fucked. Kharlie returns the favor in kind. Lexy works Kharlie's clit with her tongue while Tony fucks Kharlie. Then Lexy licks Kharlie's juices off of Tony's cock. This is for sure one of our hottest three-ways ever.

This post was originally recorded for our sister site 18eighteen.com, and it was used in the epic movie Flat & Fucked 10!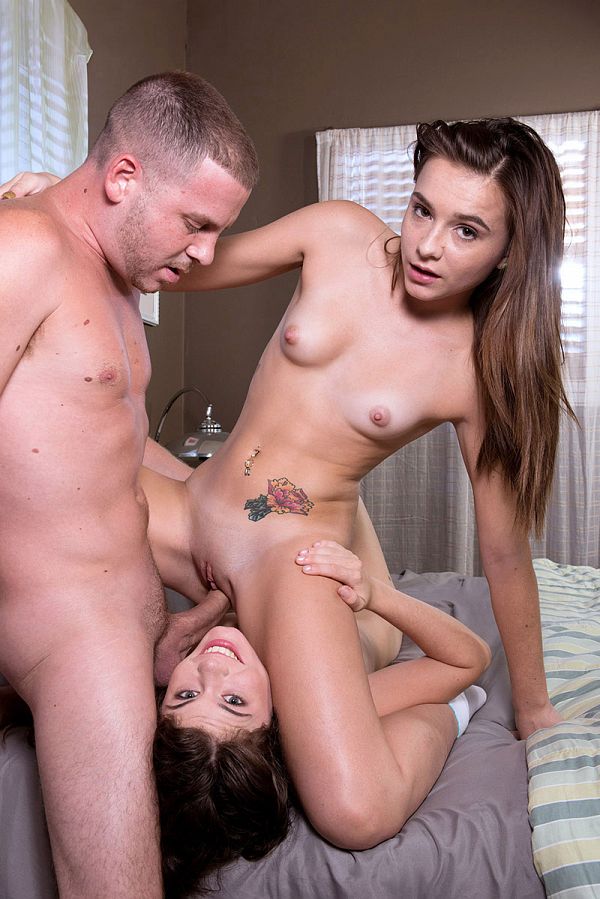 See More of Kharlie Stone at NAUGHTYMAG.COM!